Circus artist Signild and composer Palle spent two weeks in a DYNAMO residency, working on a new project titled Why Can't Robots go to Heaven?
About the project
In this proect, Signild and Palle explore sound and movement. The residency blends circus creation on aerial rope, with original soundscapes and innovative approaches to sound design.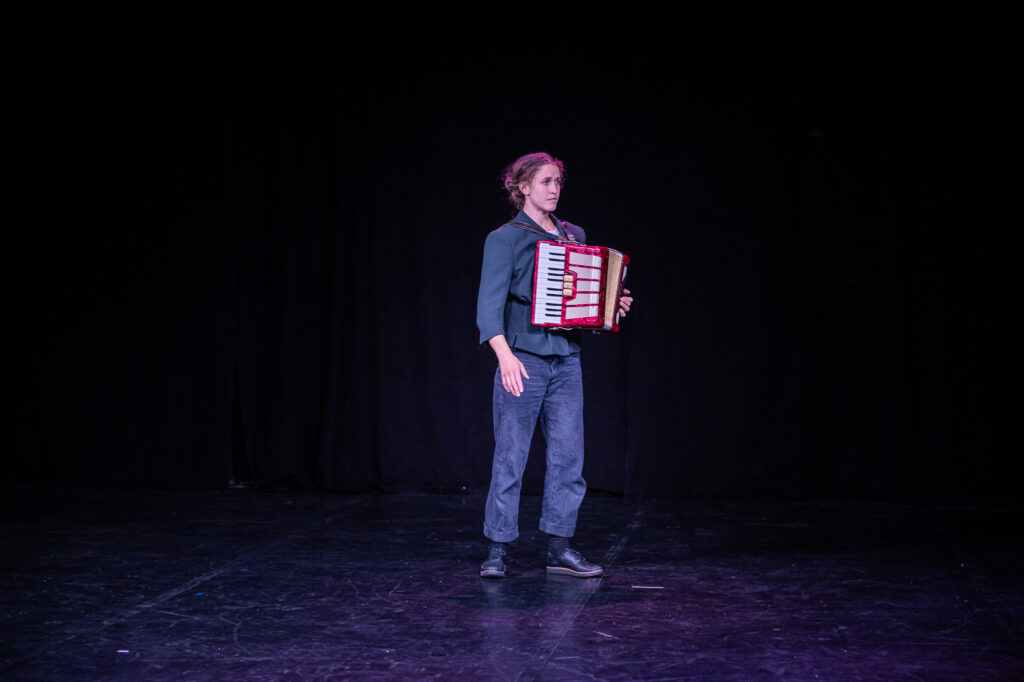 Photos from a work in progress presentation at DYNAMO Open Stage by Cosmin Cirstea.