Katja Andersen and Sylvain Monzat come back for their second DYNAMO residency, in preparation for the Nordic premiere of their performance 'Idyll – en everyday fable.'
'Idyl' plays in DYNAMO on April 21st and 22nd at 20.00 and April 23rd at 15.00. Tuckets can be bought on our website: vores hjemmeside.
ABOUT THE PERFORMANCE
Burlesque savagery and pure naturalism. With juggling, living room furniture, music and ropes, the two artists bring the universal troubles of the relationship to life. A performance with humor, irony and finesse by a Danish-French artist duo, co-produced by DYNAMO Workspace.
Performers: Sylvain Monzat and Katja Andersen
Director: Christian Coumin
Light design: Jérôme Cros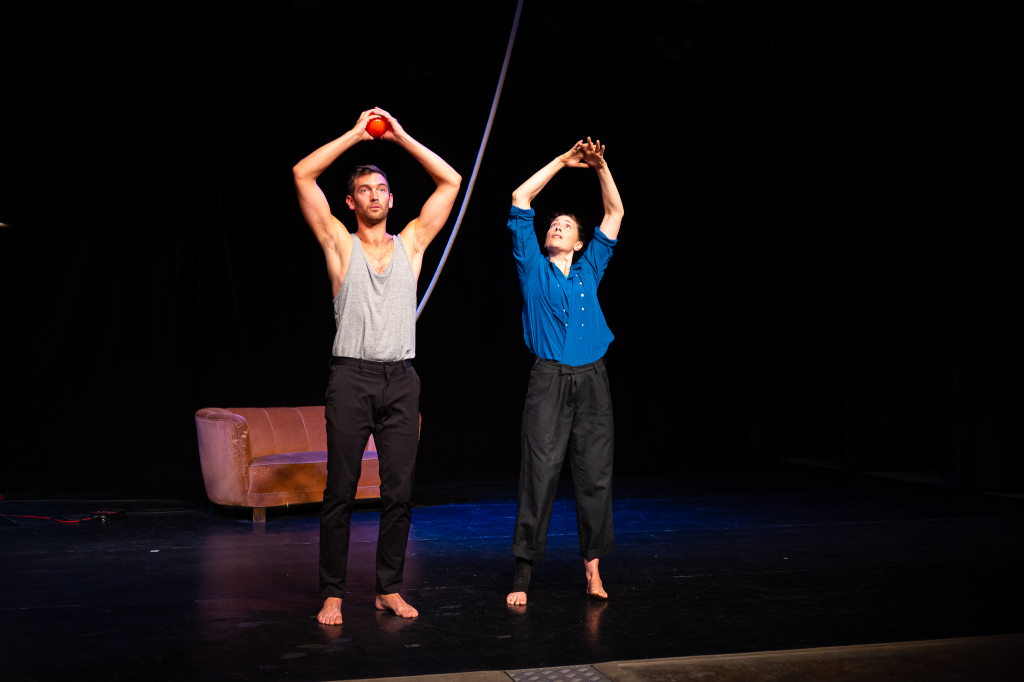 ABOUT THE COMPANY
Katja and Sylvain live in the French city of Toulouse, and both work as performers. They graduated from the French circus school Lido, Center des arts du cirque de Toulouse, where they met in 2011. After many years on French stages, they turn towards Denmark and Scandinavia and introduce their innovative take on contemporary circus. Their genre is filled with humor, dance, music, circus, which together create moods and expressions and lead the audience into a fireworks display of impressions, sensory experiences, all with room for reflection.